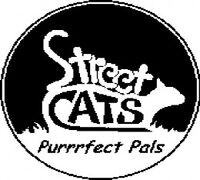 Street Cats is a rescue charity for homeless cats. In the House of Night Series, the Benedictine Sisters have run and owned Street Cats for two years when Zoey Redbird, Aphrodite LaFont, and Darius visit in Untamed. Sister Mary Angela is the nun in charge of most things here.
More Information
Edit
If you would like to learn more about the real life Street Cats organization, please visit: http://www.streetcatstulsa.org/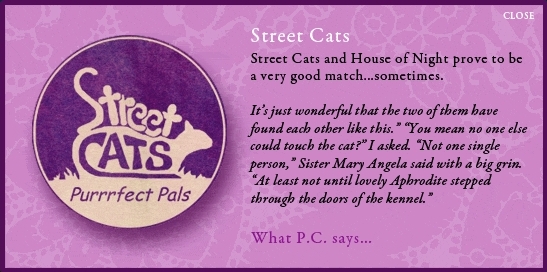 Ad blocker interference detected!
Wikia is a free-to-use site that makes money from advertising. We have a modified experience for viewers using ad blockers

Wikia is not accessible if you've made further modifications. Remove the custom ad blocker rule(s) and the page will load as expected.