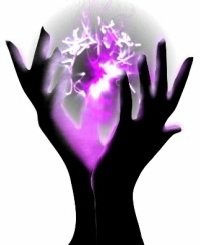 Spirit is one of the five elements in the House of Night Series. It is the fifth and final element called in a circle. It is represented by a purple candle.
"
If you Change during any of the following days spirit influences you,
but you will also be affected by whichever element it overlaps.
Spirit Elementology days are:
February 1, 2, 3 -- March 20, 21, 22
April 30 -- May 1, 2
June 20, 21, 22 -- July 31
August 1, 2 -- September 20, 21, 22
October 30, 31 -- November 1
A vampyre changed during spirit elementology days will tend to be:
a charismatic speaker, self-assured, highly intuitive, multi-talented, passionate, and intense.
"
Ad blocker interference detected!
Wikia is a free-to-use site that makes money from advertising. We have a modified experience for viewers using ad blockers

Wikia is not accessible if you've made further modifications. Remove the custom ad blocker rule(s) and the page will load as expected.